Dwanya's Request
Kharl the Alchemist

Though more commonly known as, the one-winged angel, Kharl can be seen on all the continents. It is unclear from where he originates. However it is fairly common knowledge that his castle sits on a small island in the bay of Allusia. The Island seems to have no way in or out as there is no harbor and all sides are deadly cliff faces. There also seems to a fairly thick cloud of mists around the base, which one can assume are not just the result of sea spray. No one has ever dared to visit him, he comes to you.
Though his practices are frowned upon by the general public, no rulers have felt the need to stop him. He doesn't bother any of the countries but is known to fancy himself a god. Though originally an alchemist in the most basic definition, he has since taken a turn for the macabre. He is a soul alchemist. It is said that one day Grenth will grow tired of his games and drag him to hell. It is claimed by some that he has used 'science' to cheat death.
Most evil doers are quite jealous of his abilities to create demons. Though he shares some of this knowledge in the Demon Bible he did not share details he saw as too dangerous. This includes the ability to transform faeries into demons and, with the help of demon seeds, any other race as well.
He has several clones floating around, gathering information on subjects he finds fascinating: strange plants, food, demons, and mortals. From encounters with these clones people have discerned that the real Kharl must enjoy toying with mortals for the clones are slobs who forget things constantly and make messes.
He gets his title from the two birds that sits upon his shoulders: Right Bird and Left Bird. He is also seen occasionally with his Demon Dog, Sinistora.
Advances Accredited to Kharl
Pazmad Embalming techniques
Demon Bible
He has aged a bit since this portrait was done.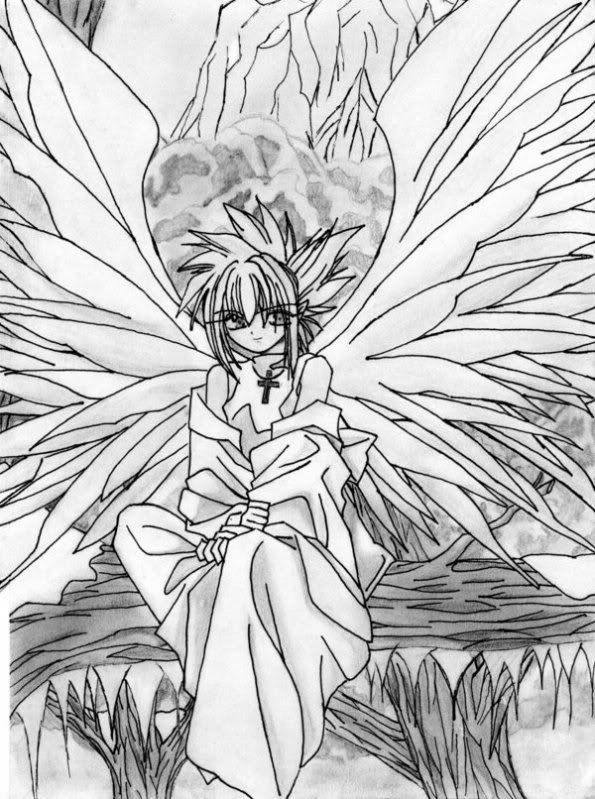 Those who meet him often describe him as being not at all what they would expect out of an immortal, the also comment on his abysmal cooking.